You are in: Restaurant & Bar |

Restaurant


Directly on the edge of the caribbean sea, our Costa Maya beach restaurant offers an enchanting view on Puerto Angel beach. Enjoy a casual atmosphere ideal fot total relaxation and our special dishes.

In the morning a buffet breakfast awaits you. Fresh juices and a freshly baked handmade pastrie welcomes you for a gentle awakening.

At midday, the Mexican music accompanies you for lunch or an appetizer on the terrace or
under your palapa on the Costa Maya beach; in the late afternoon the dining room and
the terrace restaurant are lit with soft lighting and candles, creating a romantic
and cozy ambience.

For a special evening with your better half enjoy a private dinner on the beach
to experience the charm of the magic in Costa Maya, surrounded by burning torches
under a starry sky and sipping champagne.
The restaurant menu offers mainly mediterranean cuisine with local influences that
incorporate and enhance the best ingredients and regional flavors; delicate and light dishes
where the fish, caught from local fishermen, has an important role: marinated grouper, calamari salad, spaghetti with avocado sauce, spaghetti with pesto or with delicate fish sauce, marlin in lemon sauce, grouper with capers or grilled lobster are just some of the choices available to you.

Mexican flavors come out strongly in some traditional dishes: tarasca soup, arrachera
tacos, beef with potatoes "picadillo", jumbo shrimp tacos, simple nachos with guacamole
and more.

To satisfy even the youngest guests, the beach restaurant also offers a children's menu
with simple food: hamburger and chips, breaded fish fillet or quesadillas sincronizadas.

Sample Menu: Breakfast, Lunch & Dinner



Breakfast ,
Lunch ,
Dinner ,
7.30 am
12.00 am
6.00 pm
-
-
-
10.30 am
5.00 pm
10.00 pm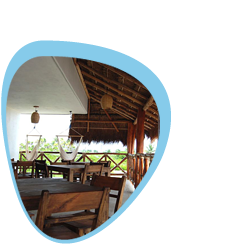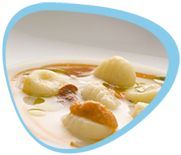 Carretera costera Mahahual-Xcalak, Km 12.5
77940 Mahahual (Costa Maya) - Quintana Roo, México.


Email:

info@almaplenabeachresort.com


All rights reserved.


All Copyright and other Intellectual Property rights in all Designs, Text, Images and other materials on this website are owned by Tres Jaguares S.a. de C.V..
No part of this site may be reproduced without the written permission of the copyright owner. Almaplena is a registered trademarks of Tres Jaguares S.a. de C.V..