You are in: Resort |

F.a.q.




Q

Is a safe in each room?


A

Yes, each suite has a private safe suitable for small and medium sized electronic devices like cameras and laptops up to 13".



Q

Do you have Internet connection?


A

Yes, we have complimentary Wi-Fi available throughout the property.



Q

Where can I recharge batteries?


A

Each room and the restaurant have 110v electrical sockets, for use by our guests.



Q

Which credit cards are accepted by Almaplena?


A

Currently we accept Visa and Mastercard.



Q

Can I order room service?


A

YEs, you can ask for room service at the reception or directly at the restaurant at an additional charge.



Q

Are there animals around the resort?


A

Yes. The resort lies between the edge of a tropical jungle and a long stunning beach of white sand. The pristine surroundings are the perfect hiding place and home for the animals and birds, therefore these animals do not pose a threat for guests. You may spot some iguana, coati, dolphin, eagle, pelican and turtle.



Q

Are there mosquitoes in Costa Maya?


A

There are some mosquitoes during rainy season from June to October. We recommend buying mosquito repellent sprays to make your stay more comfortable.



Q

Is parking available at the resort?


A

Yes, we offer a private parking, free of charge for our Resort, Restaurant and beach Club guests.
The parking area it's located on the back of the property.



Q

Can I bring pets with me to the resort?


A

Pets are allowed on property except into the accommodations and restaurant area.
Pets owners are expected to respect the rights and privacy of other guests.



Q

What about the weather?


A

The best time to visit the Costa Maya is during the winter season from November to May, when the weather is drier and temperatures are more pleasant.
The rainy season and hurricane season coincide with the summer and it runs from June to November; the rain is stronger on June, July and August, nevertheless showers are hard but short-lived and then get sunny. Tropical storms usually last a day or two, but this occurs during hurricane season. September is usually the hottest month of the year.
On the web site www.weather.com you can check out the temperatures, the average annual rainfall and weather forecasting.



Q

Is the resort suitable for wheelchair users?


A

At this time the beach club has a reasonably good access for eldery guests, but is not yet ready to be suitable for wheelchair users. Almaplena cares for people with mobility disabilities, that's the reason why the main entrance, the beachfront restaurant and the bathrooms were designed considering this issue. Unfortunately the disabled facilities are not yet completed.
We are sorry that the accommodations are not suitable for wheelchair users. For further information, please don't hesitate to contact us: info@almaplenabeachresort.com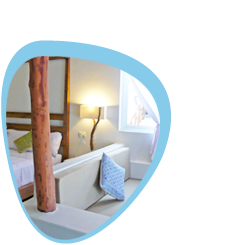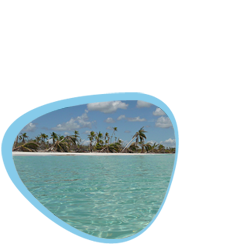 Carretera costera Mahahual-Xcalak, Km 12.5
77940 Mahahual (Costa Maya) - Quintana Roo, México.


Email:

info@almaplenabeachresort.com


All rights reserved.


All Copyright and other Intellectual Property rights in all Designs, Text, Images and other materials on this website are owned by Tres Jaguares S.a. de C.V..
No part of this site may be reproduced without the written permission of the copyright owner. Almaplena is a registered trademarks of Tres Jaguares S.a. de C.V..